10 years 2008-2018
15 September 2018 @ 08:00

-

17:00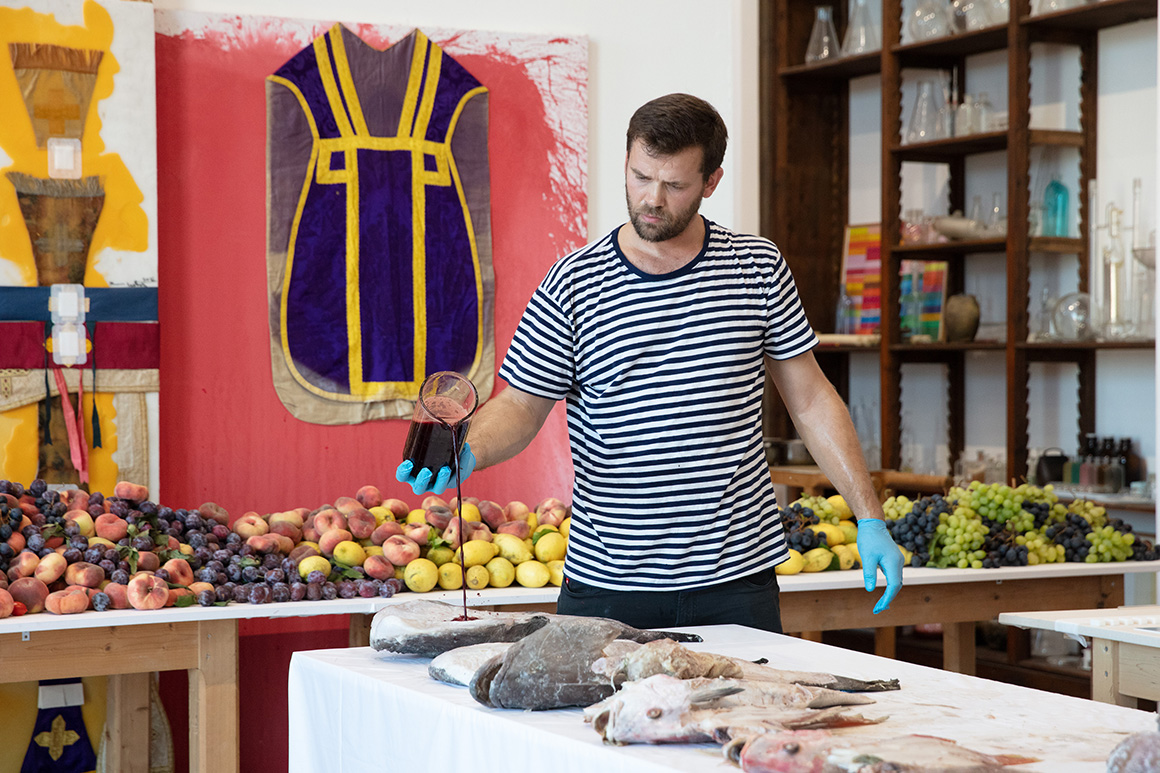 Happy Birthday Museo Nitsch. On 15th September, the Archivio laboratorio per le arti contemporanee Hermann Nitsch in Naples celebrates ten intense years of activity with the inauguration of the 'Terrazzo dei profumi e dei colori' (Terrace of Perfumes and Colours) designed by Nitsch himself from his idea of Total Art involving all the senses in an encounter with the work or art and by giving the city new direct access from Piazza Dante with the reopening of the Scala al Vico II Avvocata, adjacent to the Church of Santa Maria Avvocata. This is an urban redevelopment project that confirms Fondazione Morra's dedication to the rebirth of the central Avvocata district through art and culture. The opening of the terrace and the new staircase directly connecting Piazza Dante to Salita Pontecorvo is one more addition to the broader 'Art District' project, with the participation (coordinated by the Fondazione) of Casa Morra, the constantly growing museum complex with its 'One Hundred Years of Exhibitions' project, the Mario Franco Archives dedicated to arthouse cinema, and the Shozo Shimamoto archive dedicated to the work of the great Japanese master and founder of the Gutai Group.
These are not only centres for study and academic research but are also open to the general public thanks to a series of events bringing together music, cinema, and theatre.
A coming together of activities that means the museum becomes a living organism working to foster the development of the city. It is a complex infrastructure where culture is the basis for new scenarios and new identities, creating urban spaces open to a variety of roles – both material and immaterial – in the new creative metamorphosis of the city.
The Nitsch Museum also celebrates its tenth anniversary with a wholly new collection and the presentation of the 'Wrecks from the 152nd Aktion', a large-scale work on various levels that will start at the opening of the new stairway to cross the Museum with its new works up to the highest level of the 'Terrace of Perfumes and Colours'. It will be a complete sensory experience in the spirit of Gesamtwerk, the idea of total art that has always inspired the father of Viennese Actionism.
10 YEARS OF THE NITSCH MUSEUM
15th September 2018
7pm opening of the wrecks from the 152nd aktion
6pm opening of the scala vico II avvocata (piazza dante)
6.30pm exil. convivium
9pm opening of the terrace of perfumes and colours